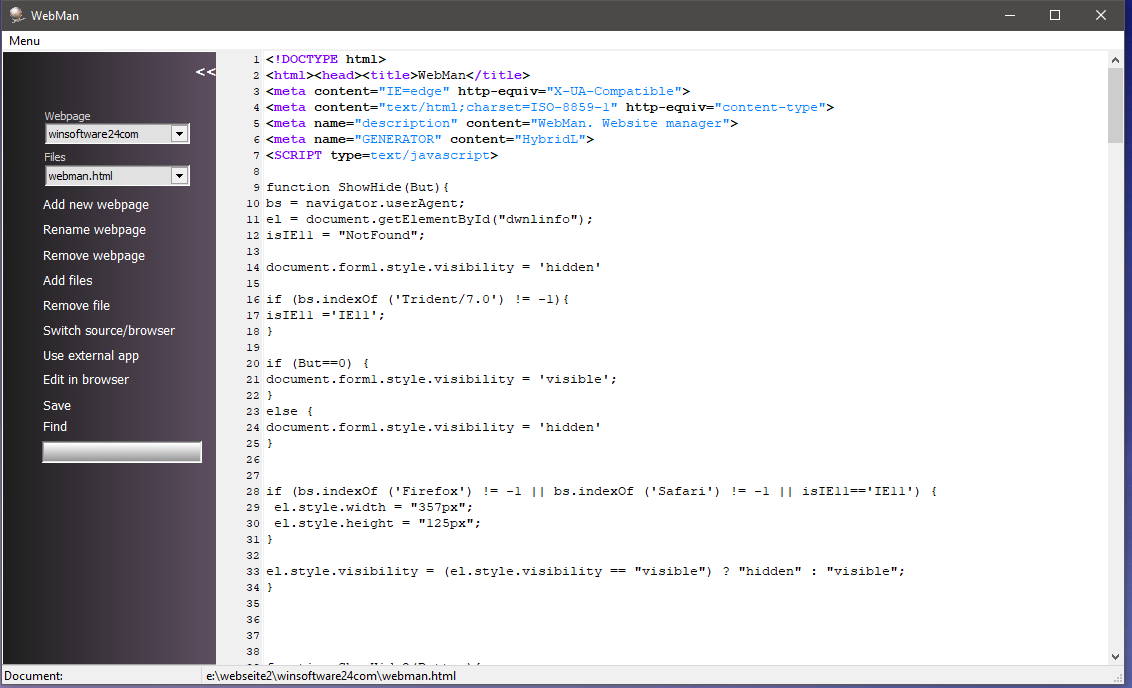 Html editor


WebMan comes with a source editor featuring syntax highlighting for html, js, css or php files.
Edit your files and review you changes immediately in browser view.




System requirements:

Windows 8, 10

(May be used with older versions of Windows. No guarantee)

Screen resolution 800x600 or better

Free space on HD 40 MB

Languages: English

64-bit version available for support/company user.

Support freeware.


Every donation will help to offer freeware in the future.