Editors Pack
Buy HtLite Pro and get MultiCode Pro for free!
Your package contains:
HtLite Pro: Html Editor
MultiCode Pro: Editor for multiple programming languages/Notepad replacement

System requirements:
Windows XP, Vista,7, 8, 10
Screen resolution 800x600 or higher
Free space on HD min. 30 MB
Language: English / German



€9.90 only






---
Html Pack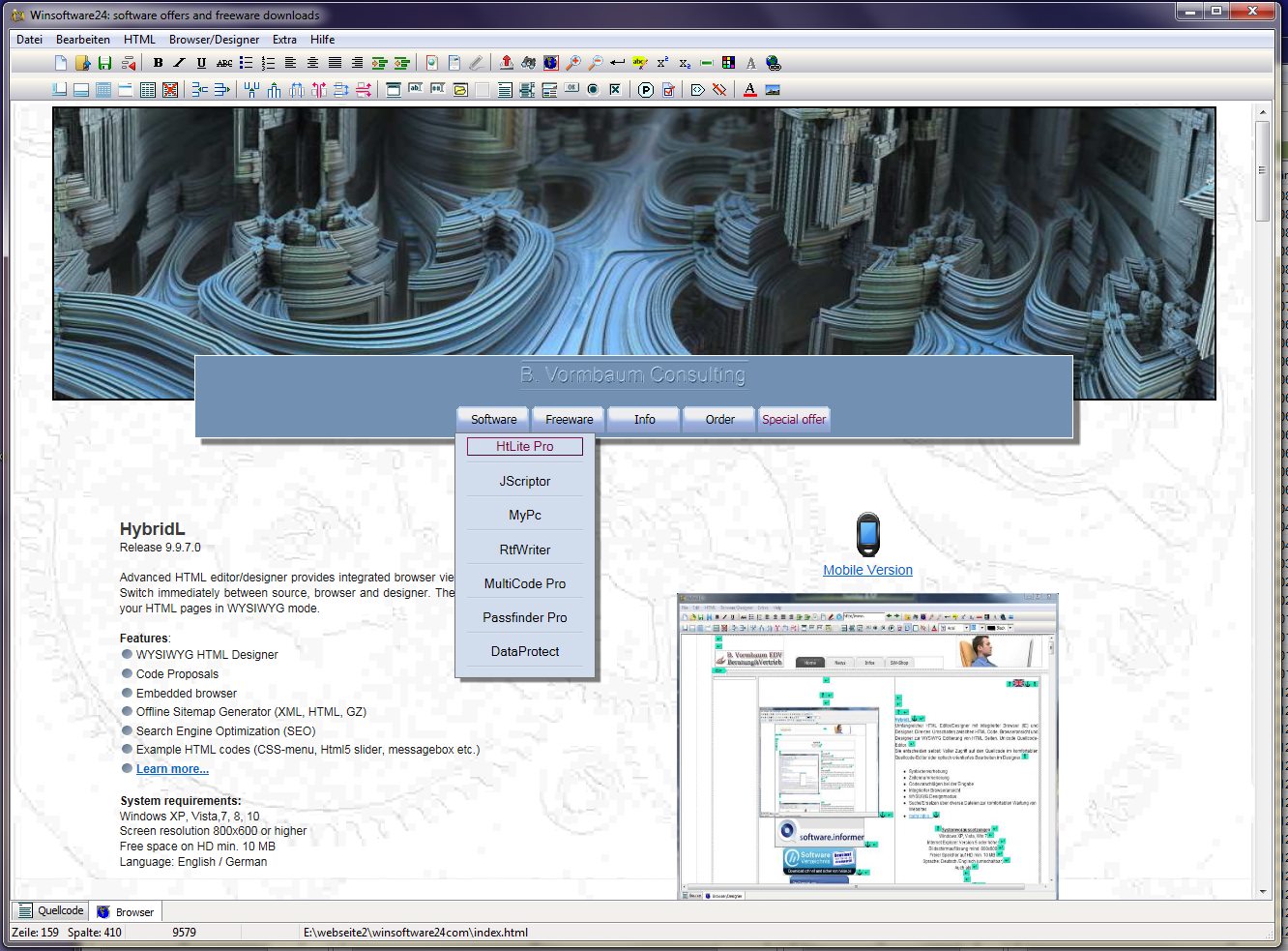 Buy JScriptor and get HybridL for free!
Your package contains:
JScriptor: JavaScript Editor/Developement
Hybridl: Html Editor/Designer
JavaScript examples
HTML examples

System requirements:
Windows XP, Vista,7, 8, 10
Screen resolution 800x600 or higher
Free space on HD min. 30 MB
Language: English / German



€19.90 only






---
Business Pack


Buy DataProtect and get Passfinder Pro for free!


System requirements:
Windows XP, Vista,7, 8, 10
Screen resolution 800x600 or higher
Free space on HD min. 60 MB
Language: English / German



€29.90 only